ACADEMIC LABORATORIES
    Raise Institute of Science and Technology Education Limited-UK Multidisciplinary Academic Laboratories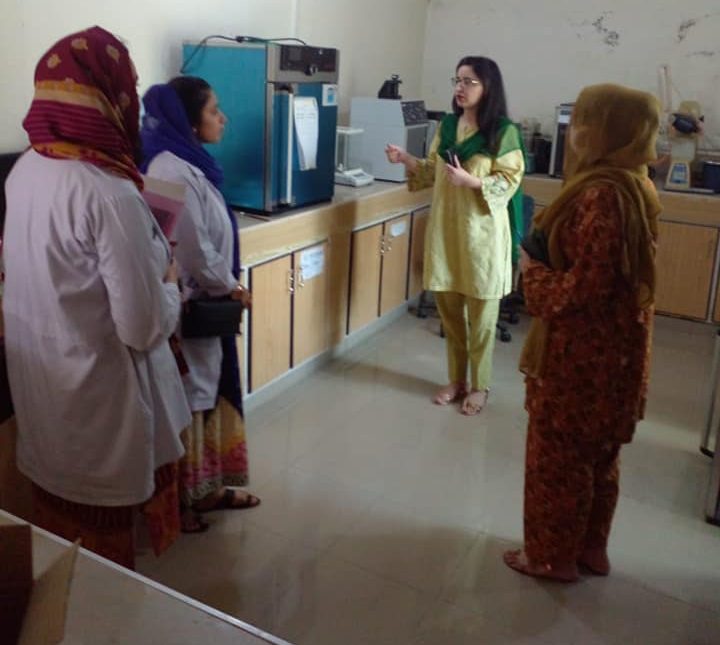 An academic laboratory incorporates a number of space types to meet the needs of the students, teachers, faculty, staff, and visitors. Raise Institute of Science and Technology provides facilities of multi-disciplinary laboratories which are very helpful for our student in their studies. These laboratories are open for students, teachers, faculty and staff so they are free to perform their practical functions and / or research work.
Being an International organization are well experienced in providing public and humanitarian services. We have completed several projects to improve the educational standards of every human being. Equality, inclusion, diversity and human rights provide a foundation for a modern and forward looking profession where nurses, health care support workers, and students, regardless of the sector that they work in or their field of practice, can continue to transform their working environments and the care they deliver to patients.
Raise Institute of Science and Technology have setup multiple laboratories, medical museum, and library also an E-library is also maintained.
Microbiology Lab
A microbiology laboratory is a laboratory devoted to the culturing, examination, and identification of microorganisms including bacteria, fungi, yeasts, etc. The microbiology laboratory plays an important role in the surveillance, treatment, control and prevention of nosocomial infection. The microbiology laboratory has a crucial role in effective infection prevention and control (IPC).
Our microbiology lab's equipment include microscopes; slides, test tubes, petri dishes, growth mediums, both solid and liquid, inoculation loops, pipettes and tips, incubators, autoclaves, and laminar flow hoods. Some equipment, like the microscopes and hoods, are permanent items, whereas others, such as pipette tips, are disposable. We use autoclave method that  is one way to be able to reuse equipment, such as slides and petri dishes, that may otherwise have been thrown away.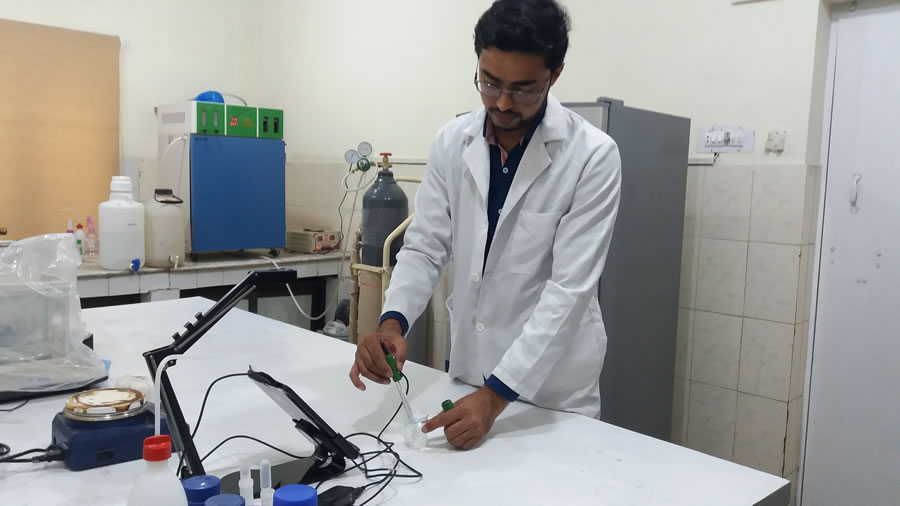 We take proper precaution for maintenance of microbiology lab. These precaution are performed by all the participants, who are interacted with lab.
Absolutely no food, drinks, chewing gum, or smoking is allowed in the laboratory.
Using lab coats and safety glasses.
Keeping workspace free of all unnecessary materials.
Disinfect work areas before and after use with 70% ethanol or fresh 10% bleach. Laboratory equipment and work surfaces should be decontaminated with an appropriate disinfectant on a routine basis, and especially after spills, splashes, or other contamination.
Label everything; machinery and tools, clearly.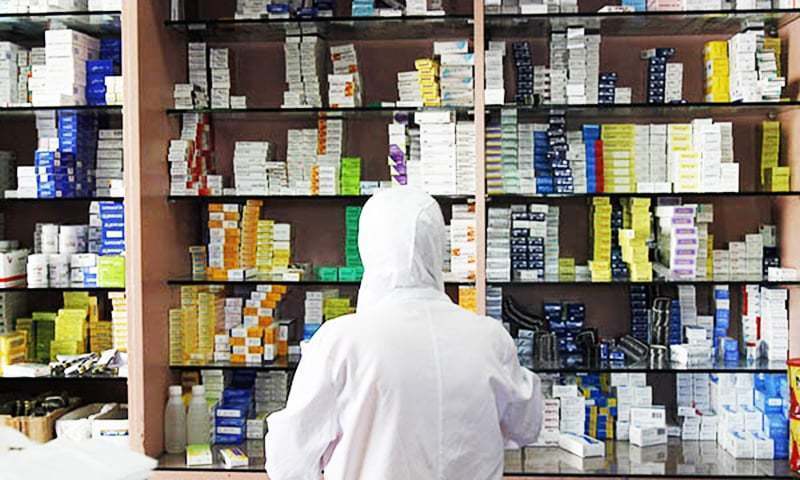 Pharmaceutical Lab
There are many key developmental phases, services, and processes within pharma and drug discovery laboratories.

Pharmaceutical development includes (but is not limited to) formulation, such as API, preformuation, screening, etc; preclinical development, such as pharmacology services, ADME-Tox, biomarker testing, and more.

Services include analytical testing services, such as method development/validation, bioanalytical testing, assay development, clinical trials services, raw material testing services, etc.; and contract pharma services, such as CRO services/outsourcing, contract packaging, contract manufacturing, etc.
Within a pharmaceutical laboratory, there will be various developmental processes and phases, depending on specific tasks and objectives. Services and functions our pharmaceutical laboratory offer include:
Method development and validation
Clinical trials
Raw materials testing
Bioanalytical testing
Assay development
Contract manufacturing
Microbial and fungal infection
Antimicrobial effectiveness
Stability
Sterility
Uniformity
Sampling
Testing
Measuring
Dissolution
Endotoxins
Computer Lab
As increasing numbers of people with disabilities engage in educational opportunities that require computer use, the accessibility of computing facilities becomes even more critical. Computer labs need to be accessible to all users; students, faculty, staff etc. The facilities we provide in our computer lab are
lab staff
physical space and printed materials
computers and software
electronic resources
Fully furnished with comfortable sitting arrangements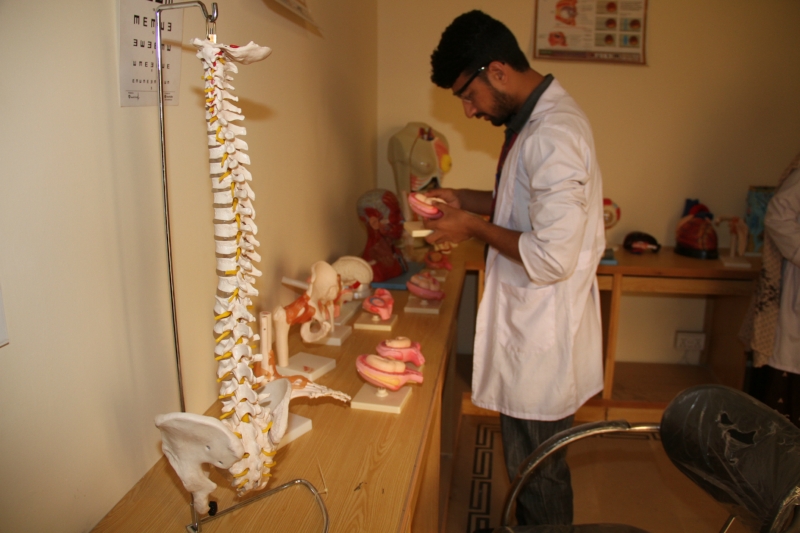 Physiology Lab
Human physiology is the science of the mechanical, physical, and biochemical function of humans, and serves as the foundation of modern medicine. As a discipline, it connects science, medicine, and health, and creates a framework for understanding how the human body adapts to stresses, physical activity, and disease.
Human physiology lab equipment, suitable for investigating and recording a number of physiology laboratory lessons on human subjects. Capable of performing experiments including but not limited to ventilation rate, grip force, blood pressure, heart sounds, reaction timing, and reflexes. The laboratory is equipped to assess numerous physiological, biochemical, psychological, and metabolic responses to exercise and adaptations to regular exercise training.
Kinesiology Lab
Our dedicated Kinesiology labs serve multiple uses, including student lab activities and faculty and student research.
Kinesiology lab is equipped with equipment to clinically demonstrate DPT students with basics of physiotherapy The facility is designed as a personal training and group exercise studio to mimic real world application of fitness training. The facility houses resistance, cardiorespiratory, balance, movement analysis, flexibility, balance, and body composition assessment and training equipment.